Basic set update 2.1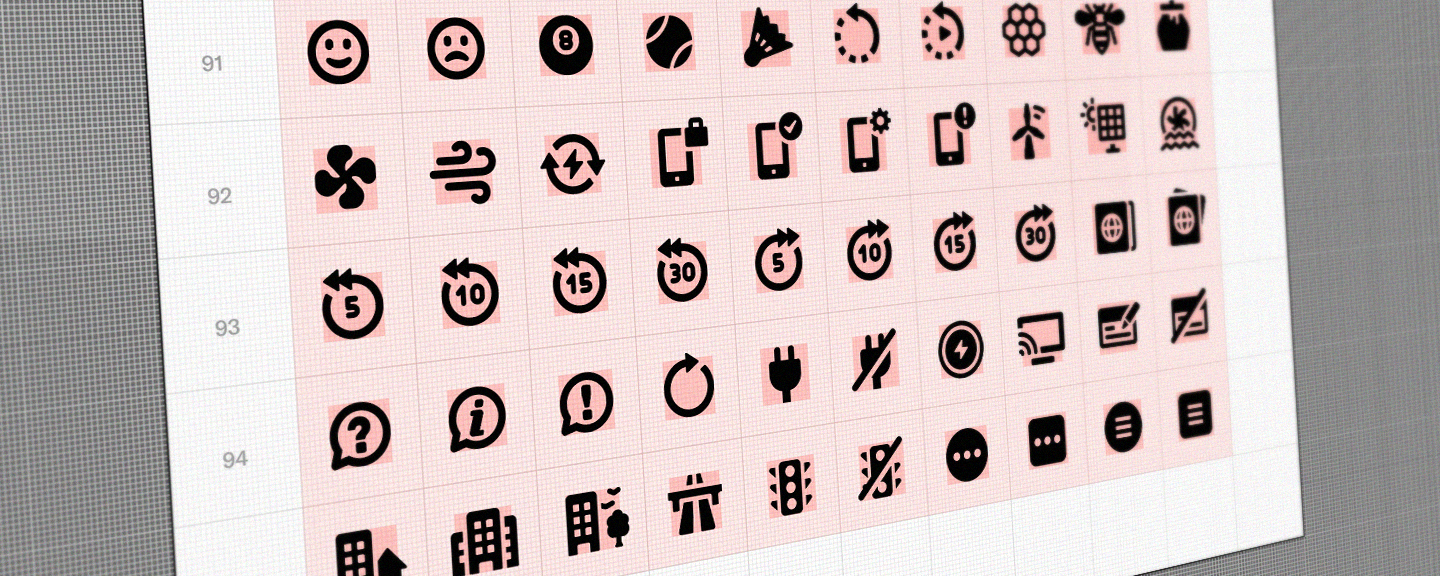 The oldest, the biggest and the most universal GLYPHICONS set has just got its latest update. Version 2.1 brings 50 new icons, such as: honeybee, wireless-charging or passport and of course many other improvements. All icons are made solely on customer suggestions this time.
A short summary of everything new
2.1 released 12/4/2019


* 50 new icons
* 16 icons were updated
* 5 icons renamed
* All paths inside desktop font were polished
* New search tags and categories were added on the website
* Price was increased for new customers
Also two the most basic Smileys (slightly smiling and slightly frowning smiley) are part of this update and thus a permanent part of the Basic set itself. These two are exactly the same icons as you can find in the current Smileys set. Yes, (spoiler alert) these two will have smaller brothers in the Halflings set later this year.
As always, you may find more details of this update inside a changelog.txt file, in a root folder of this set.
It's been almost 10 years together
As much as it may seem unreal, this is actually 12th(!) update for the Basic set since its initial release back in 2010. Of course in the first version it wasn't named Basic set yet, as there were no other sets, it was just a GLYPHICONS set. As time went on and other sets joined the GLYPHICONS family, I named it "GLYPHICONS Basic set", to distinguish it from the others.
The word "Basic" in its name doesn't stand only for simplicity in a sense of visual appearance, but also for something fundamental and vital for everyday design work. I could always count on this set as a source of solid symbols for my clients' work, whether printed or digital. This set grew naturally based on the needs of my own and my customers as well.
The new price
As the Basic set is growing, its price increased slightly to 99 USD. How it will affect you? If you bought your license earlier, you're going to keep your original price and free updates indefinitely, as always this change applies only to new customers.
What's next?
At any rate, this old chap hasn't said the last word yet and as Basic set is now approaching a total of 1000 icons; you can still expect more new icons and updates in a near future.
That's all for this update, enjoy new icons, next in the line for the update is the Halflings set. As always, you should already have a download link in your inbox - if not, please check your spam folder.
If you have any trouble to get the latest version or have any suggestions for a new icons, please contact me at: glyphicons@gmail.com.
---
Jan Kovařík