The first version of the Camera set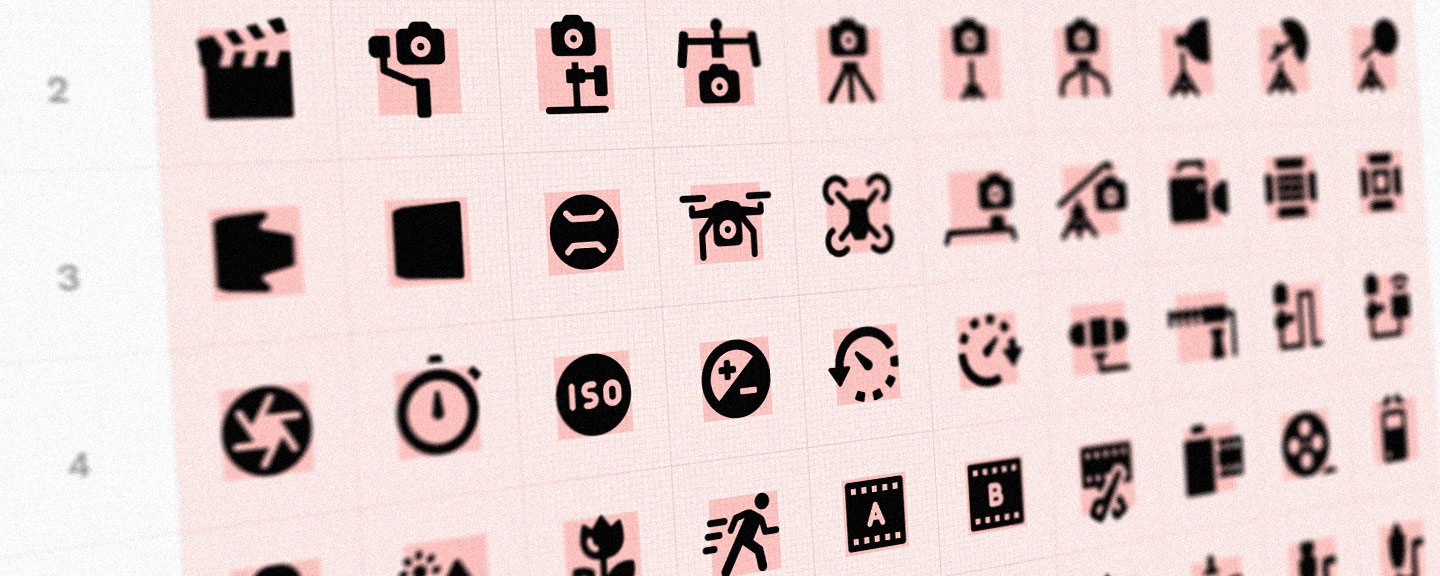 The way people consume content on the web has shifted during the last decade. As YouTube is now the second largest search engine (crazy right?), video is something you can't ignore.
Also video has the potential to convey emotions and improve overall user experience with your brand in the way that written text simply never can. People just love to share video, because along the raw content of the video, they also share emotions, often hidden in the way how video is edited and combined with good sound design.
Yes, an integral part of the video production is undoubtedly the audio. High quality sound can make even bigger impact than video itself and that's the main reason Camera set contains also various symbols associated with sound recording, such as various microphones or audio cables.
If you happen to miss any icon, send me your tips at: glyphicons@gmail.com, I'll be happy to discuss it and maybe create the icon you've suggested to the others.
I'm still working on a few more icons for the new update for the Basic set and Halflings set, but these two will be out at the beginning of 2021. Thank you for your support throughout the last 10 years (yes, it's been more than 10 years already) and I wish you all good health, in the year to come, everything else is secondary.
---
Jan Kovařík