More than ten years together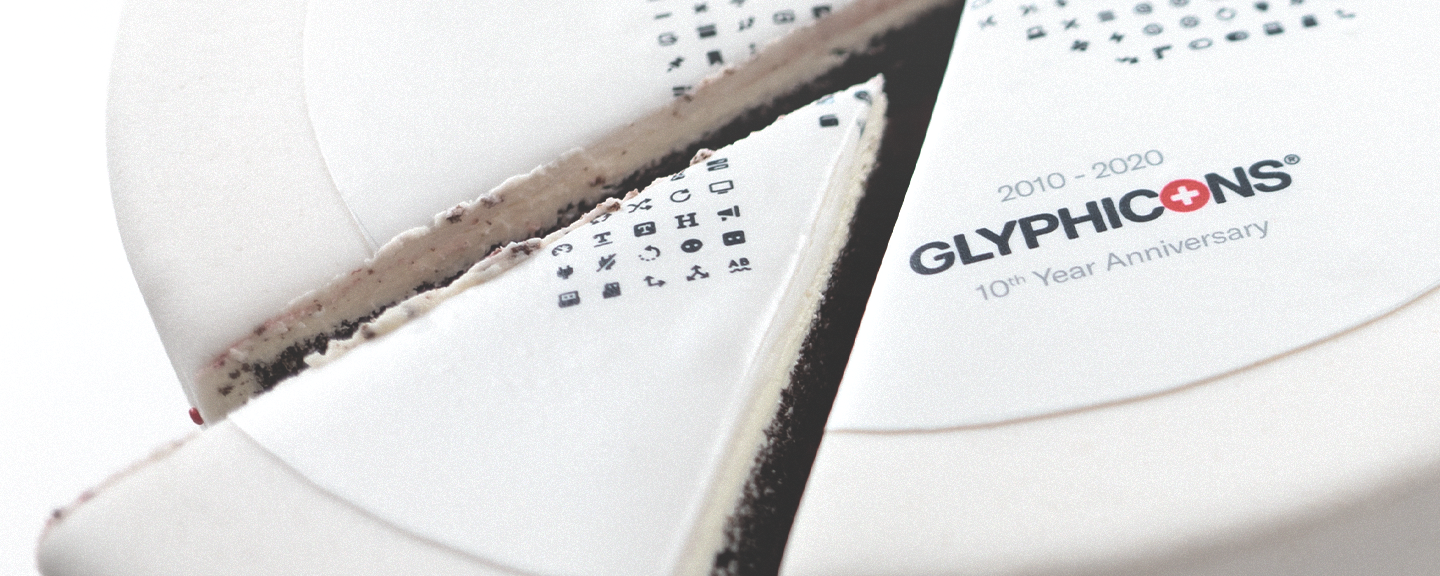 November 11th, 2020 marked the tenth anniversary of GLYPHICONS icons. More than a decade, since I draw the first icon set. It still kind of blows my mind, every time I think about it. Ten years may not seem like a particularly long time, but when you put it in a perspective of today's average lifespan of tech startups, it's a quite long time.
Originally, I had grand plans on how to celebrate this occasion, including a brand new e-shop with branded merchandise, but Covid put an end to it. I decided to not launch it, but not because of lack of money. I already had a store full of goods, everything designed and pre-paid for a year in advance, but… somehow in the light of this "crisis", it just didn't feel right and relevant (and still doesn't). Who would buy such unnecessary things, when the world around was falling apart.
So instead, we ordered a cake and I celebrated it just with my girlfriend and the closest family members. I'm not a fan of anything unnecessarily fancy anyway, so this worked just fine for me :)
I've been thinking about how else to celebrate this with you, but I quickly ran out of ideas. As I don't do any discounts, I couldn't think of anything really meaningful. If you have an idea what could I do, please let me know at: glyphicons@gmail.com, I'll be grateful for any suggestions.
But what I can do right now, what I have to, is to thank you
First of all thank you for your orders, which helped me immensely and of course it's the one of the main reasons the whole project could grow to its today's size and shape. This income has never been so big I could stop to do regular work for my clients, but on the other hand, it has always been stable and in certain sense it liberated me and allowed me to develop not only professionally, but to evolve as a person as well.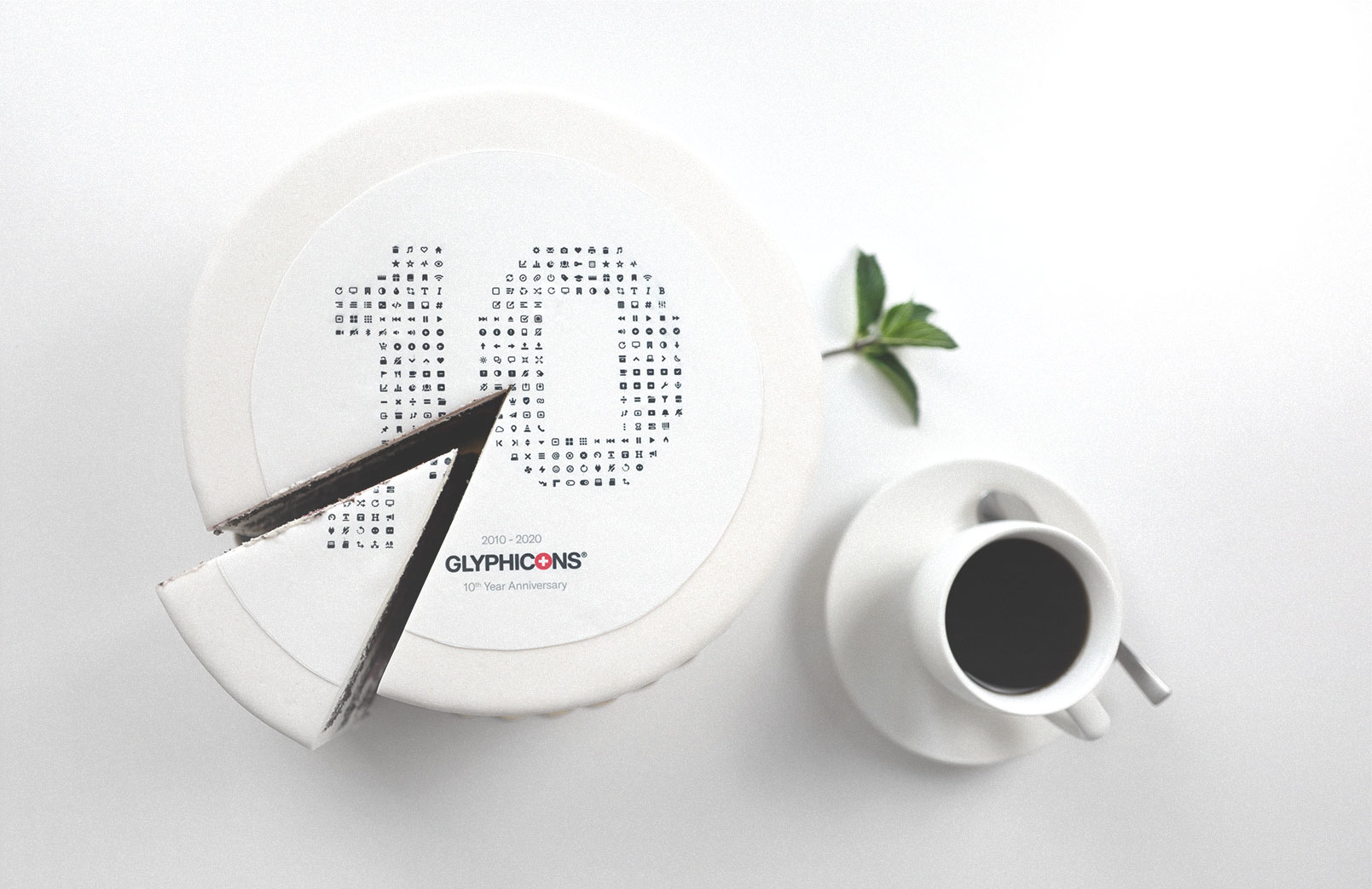 Thank you for all your ideas and conversations we had. In moments when I was losing my desire for further work, it was often just one email or a nice Tweet, what made a difference and gave me a new dose of enthusiasm to move forward.
I can't thank you enough for your support throughout those years and I know that this year hasn't been an easy one for anyone, as the pandemic took its toll on physical and mental health of many us, so I'd like leave you here with a wish for a firm health and peace, whenever you're on the planet.
---
Jan Kovařík